As a brand, we're always conscious of what and how we produce. The jewellery world has a long way to go before it can become meaningfully sustainable, but we know it's important be transparent with the choices we make around materials, processes and packaging. Castro's style is
intricate; by definition it takes time, detail, and consideration. Its emphasis has always been on creating one off pieces that will be kept forever, rather than mass-producing pieces with a short shelf-life. We've broken down some of our processes to show how seriously we take our impact and environment.
Our Materials
We only use 100% recycled gold and silver. No freshly mined metal has ever been added to our supply chain.
Every piece of Castro Smith jewellery is handmade in our London studio. If we require any outsourced, specialist processes, we work with suppliers based in the UK.

We always make a conscious effort to source stones from reputable suppliers. We regularly use lab-grown diamonds, and buy direct from fair-trade mines. We are also always happy to work with our clients' own stones.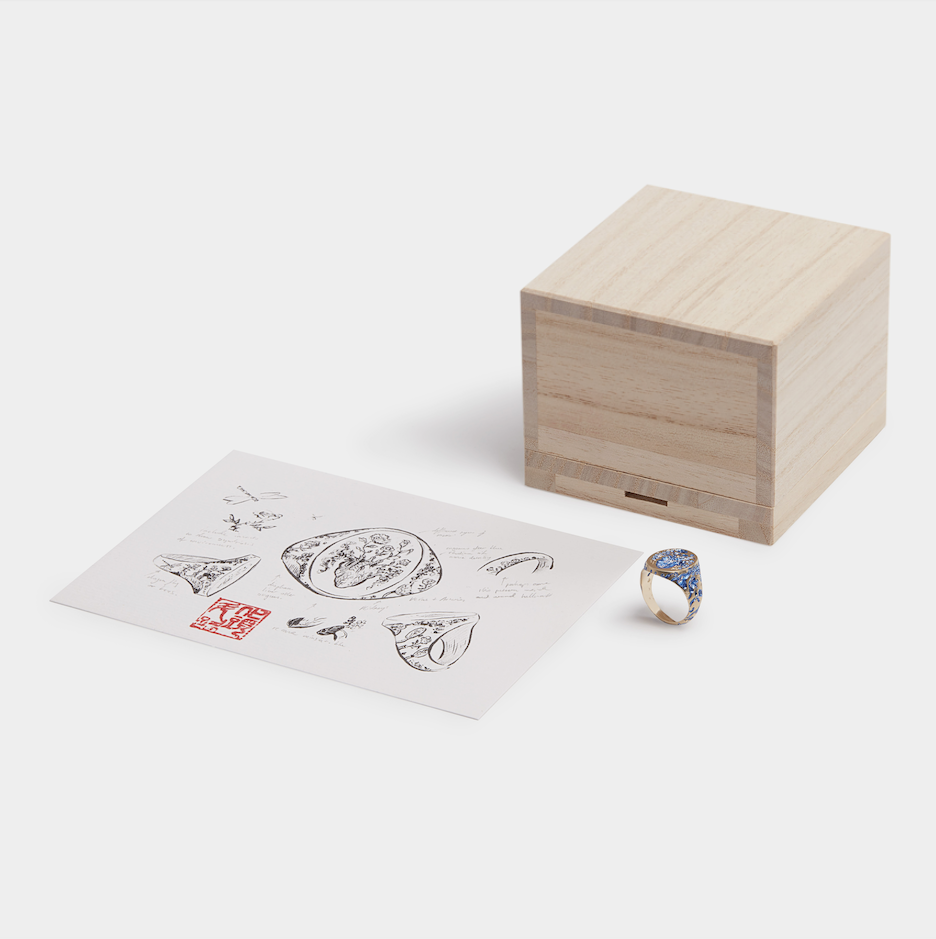 Our Packaging
All packaging we use is 100% recyclable or biodegradable and plastic-free.
This includes:
A unique wooden box – we hope you'll love this as much as your jewellery and keep or re-use it
Inside each box is calico fabric lining and pouch
'Mokuba Silk' ribbon made from 100% cotton
Print on paper of the original sketch of your piece of jewellery
Recyclable cardboard box
Eco-friendly paper bubble wrap
Delivery
Our chosen supplier for international shipments is DHL, through them we offset emissions for each delivery.
If we're shipping within the UK, we use Royal Mail, who have the lowest reported carbon emissions per parcel of any major UK delivery company.
We're constantly re-assessing how we put our pieces out into the world and researching the different options available to us have as a business. If you have a specific question that hasn't been answered, please drop us a line.